Here you will find the steps to import a post template for your first posts ?
Once you access your WordPress admin panel, you will find in the left menu the tab "Post". Click on "Add new" on the Post submenu or on the button (Screenshot #1 Step 2) to add a new post page.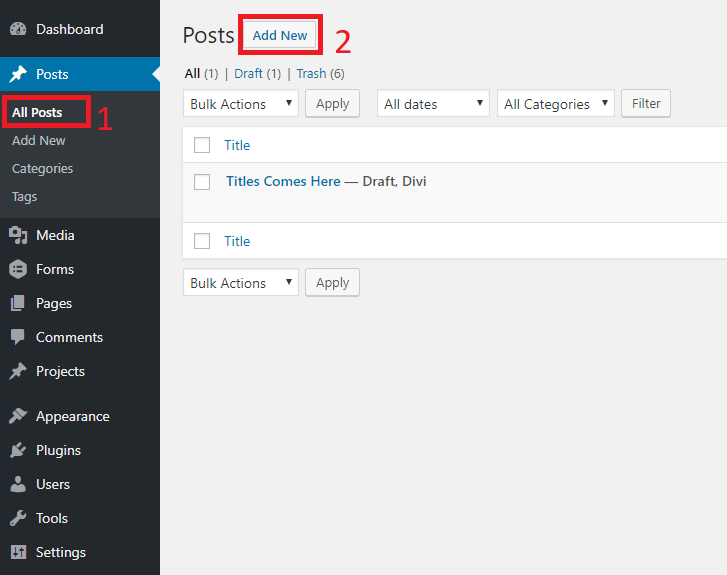 One you are on the post page editor, it is very important you start by writing your post title (Screenshot #2 Step 1) and then click on the button "Use The Divi Builder" (Screenshot #2 Step 2). This button will open a pop-up window where you have to click on the third column "Choose Page" (Screenshot #3).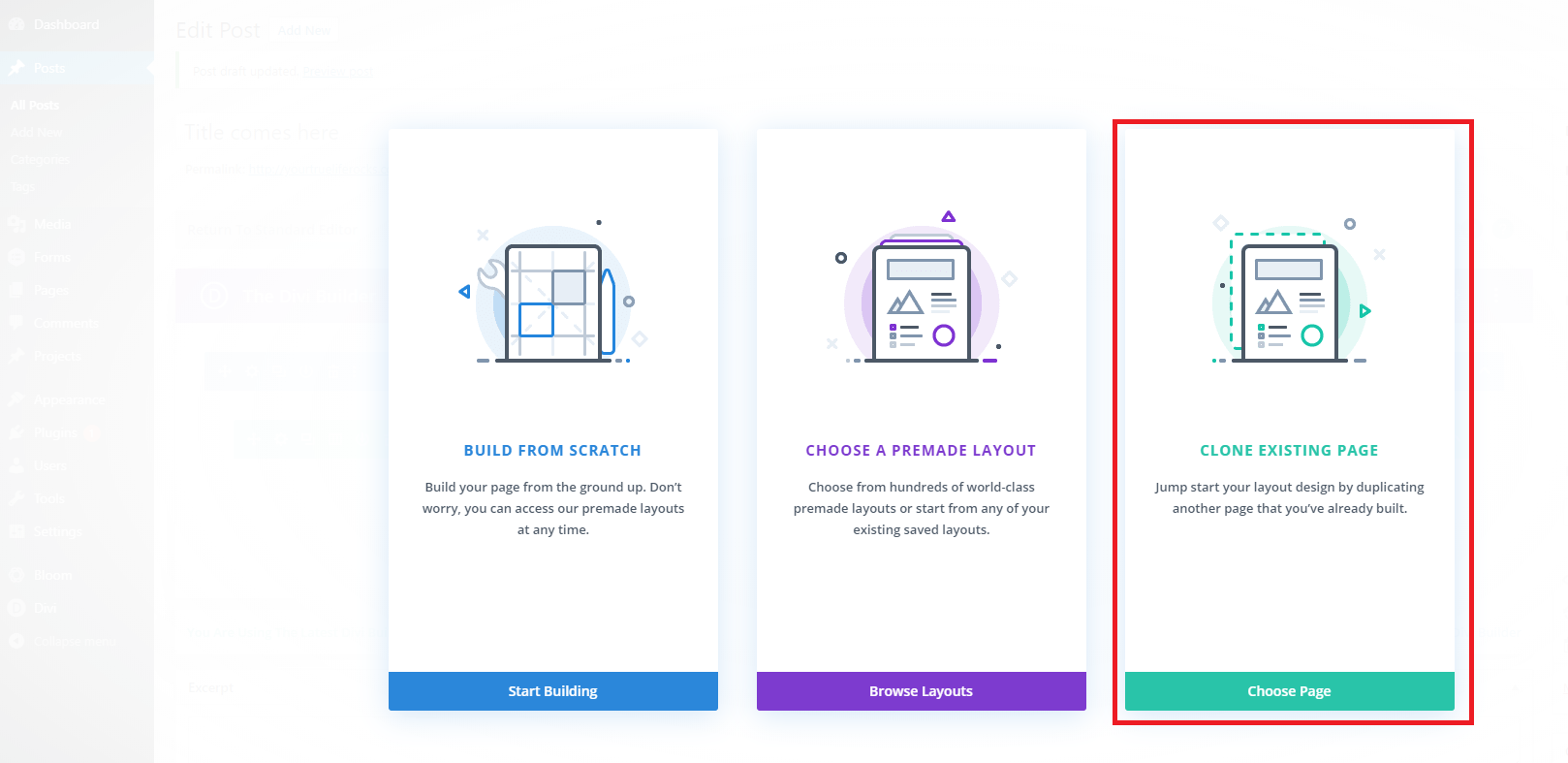 In the pop-up window "Load From Library", filter the pages by "Posts" (Screenshot #4 Step 1) and choose the post you want to use as a base for your new one. For this we have the draft post "Title Comes Here" (Screenshot #4 Step 2). This action will import the Divi structure and content from the post page you choose.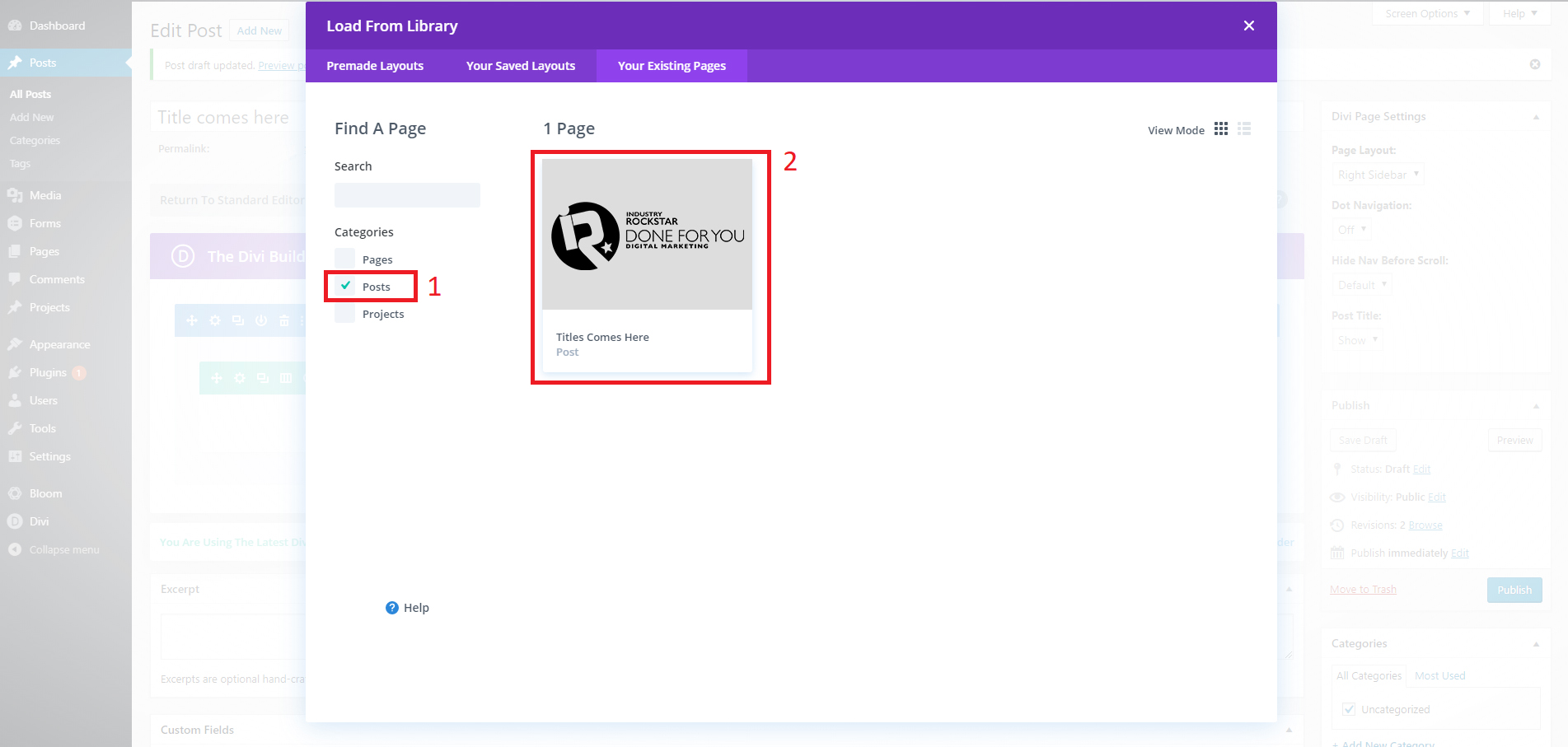 Now you can edit the elements to format and add the content of your post (Screenshot #5 Step 1). For more information regarding this step, you can read Divi builder documentation by clicking here
Don't forget to upload the featured image! (Screenshot #5 Step 2) It will be displayed on the post preview on your blog page ?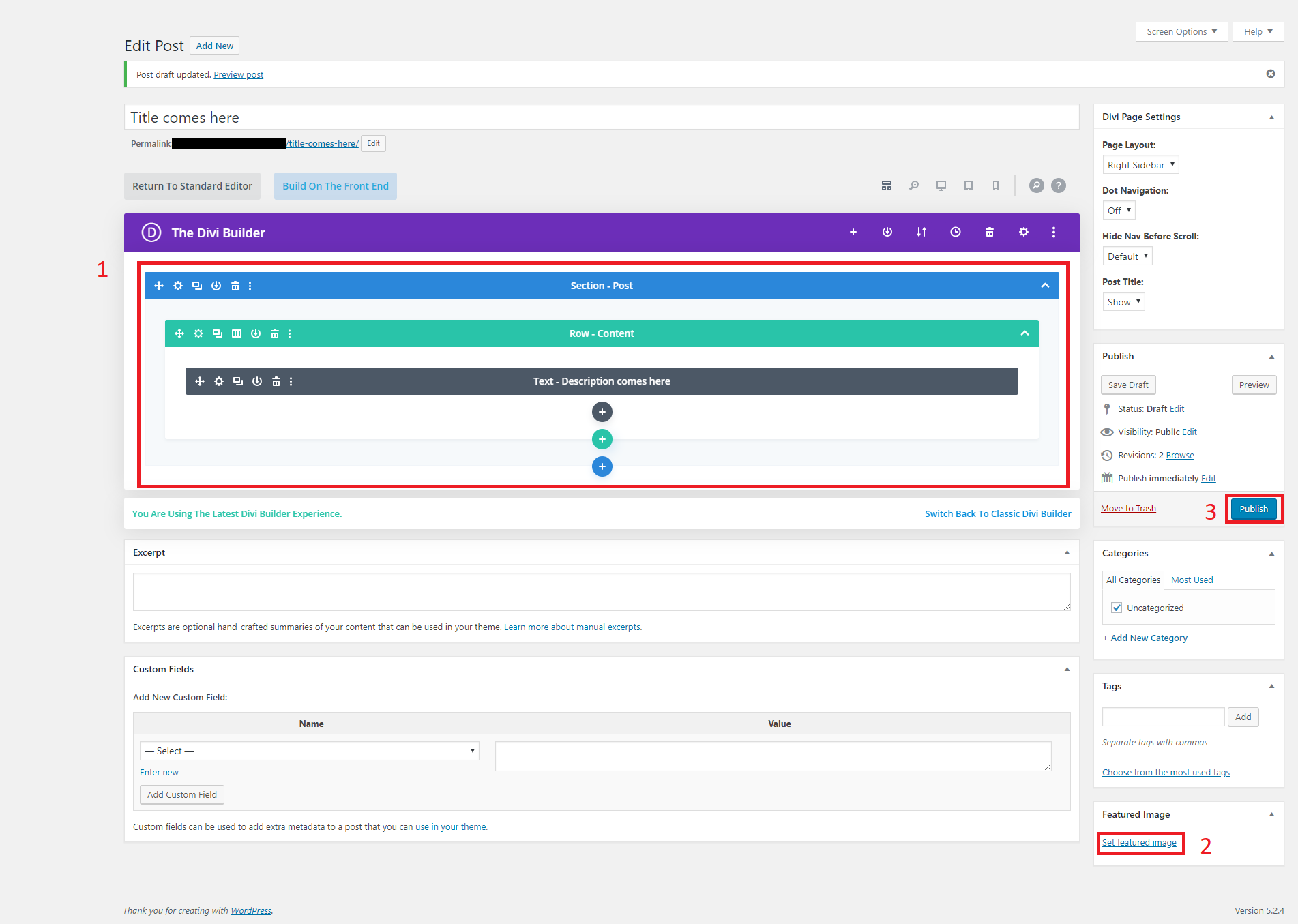 To learn more about Divi click here
Regards from Industry Rockstar Done for You Team ?